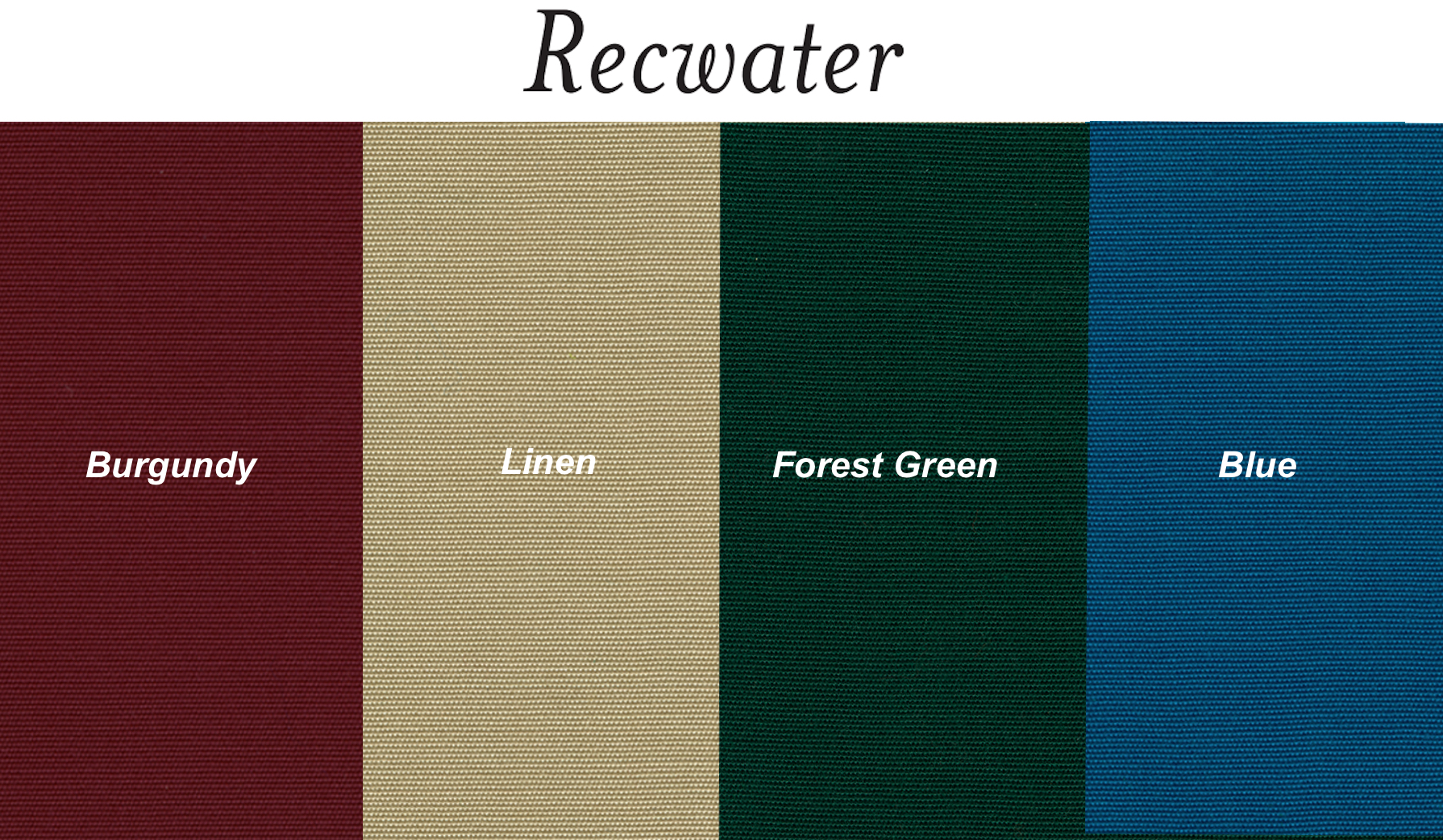 Recasens is proud to introduce four new colors to our popular RecWater fabric line: Blue, Burgundy, Forest Green, and Linen. These fashionable new colors are in stock and available for immediate delivery.
Made of solution-dyed acrylic fibers with PVC coating on the underside, RecWater is completely waterproof. The color matched PVC coating is formulated to achieve perfect adhesion with acrylic fabric so that it does not crack or peel and has excellent dimensional stability.
Treated to achieve good water and oil repellency, the coated side is engraved with a design that gives the PVC a fabric-like appearance. Being a heavier and waterproof fabric makes RecWater suitable for boats in more extreme weather conditions, but also makes it an excellent choice for awnings and canopies designed t in rainy climates. 
Contact Doug Dubay for more information on how to get your new RecWater sample card or to place your RecWater order today.