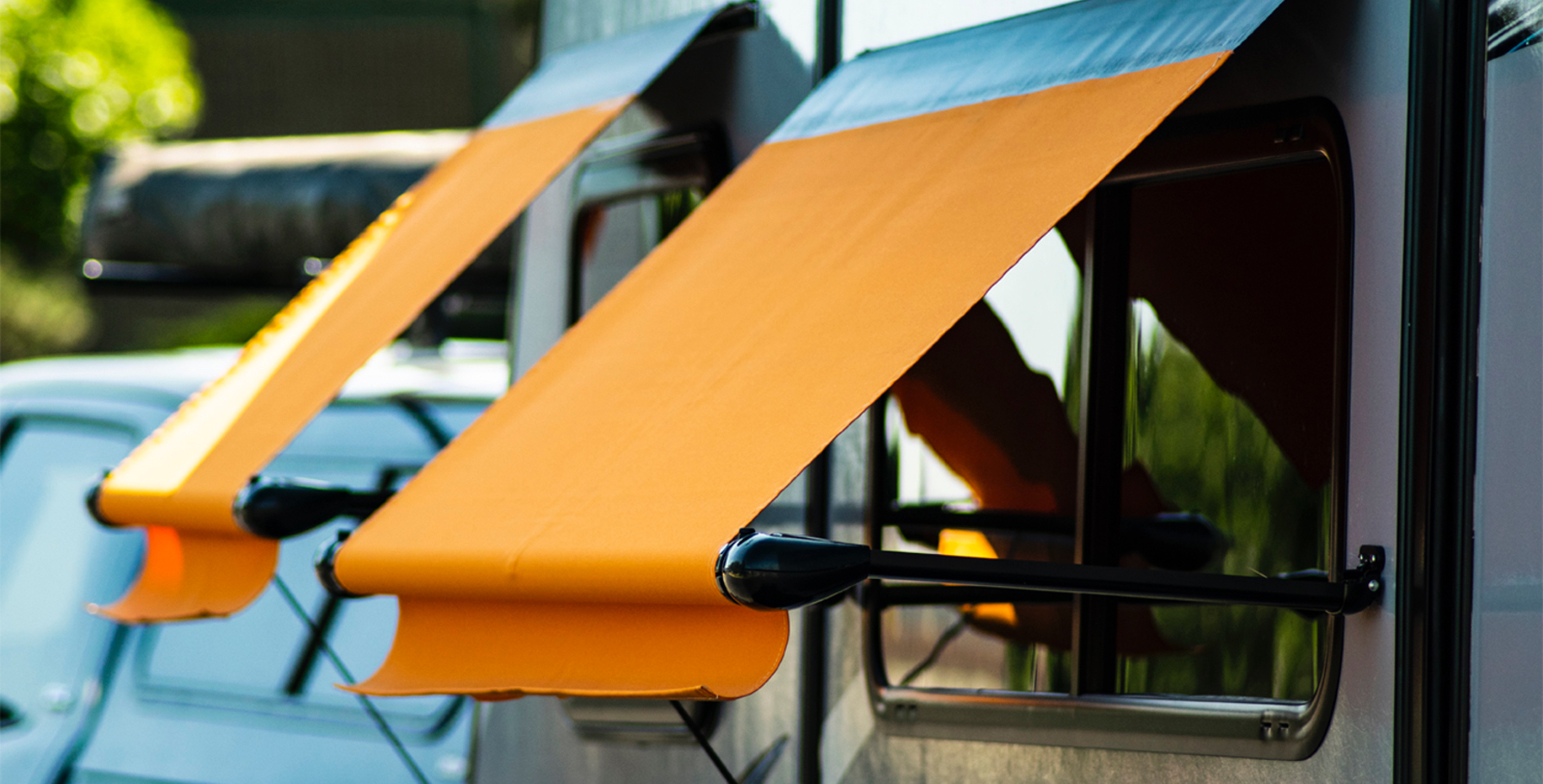 When two, longtime innovators connect, beautiful things can happen. That's exactly the case when RV awning designer and manufacturer, Carefree of Colorado, found Recasens USA. With a history of innovation stretching back to 1971, Carefree is responsible for advances including the first truly automatic roll-up awning for recreational vehicles, one-touch awning operation, motion-based auto-retraction, mobile application operation and many more. With millions of awnings installed worldwide on every type of RV and specialty vehicle imaginable, Carefree has a rich tradition of quality, value, performance, and style that has established the company as a leading supplier of RV awnings offering the most expansive product line of any RV awning manufacturer in the world. Its most recent innovation, FLXguard Fabric Protection, is attractive, affordable, effective and works hand-in-hand with RECacril® fabrics. 
Read on to see how these two innovations work even better together. 
Check out more examples of how RECacril provides quality solutions to fabricators and manufacturers from SewLong Custom Covers and ShadeTree Canopies.