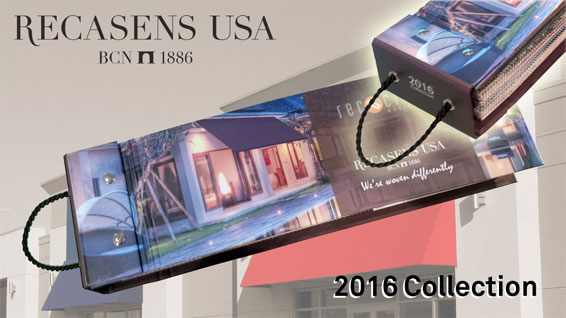 A few days ago, the new swatch RECASENS USA for the 2016 season was presented.
In this new collection we can find news about the new expansion of plain fabrics, with more colors, and above all, the spectacular canvases of the Limited Collection, 16 new structures slub fabric with acrylic finish.
Innovating, designing, producing and communicating, defining characteristics of this amazing collection.