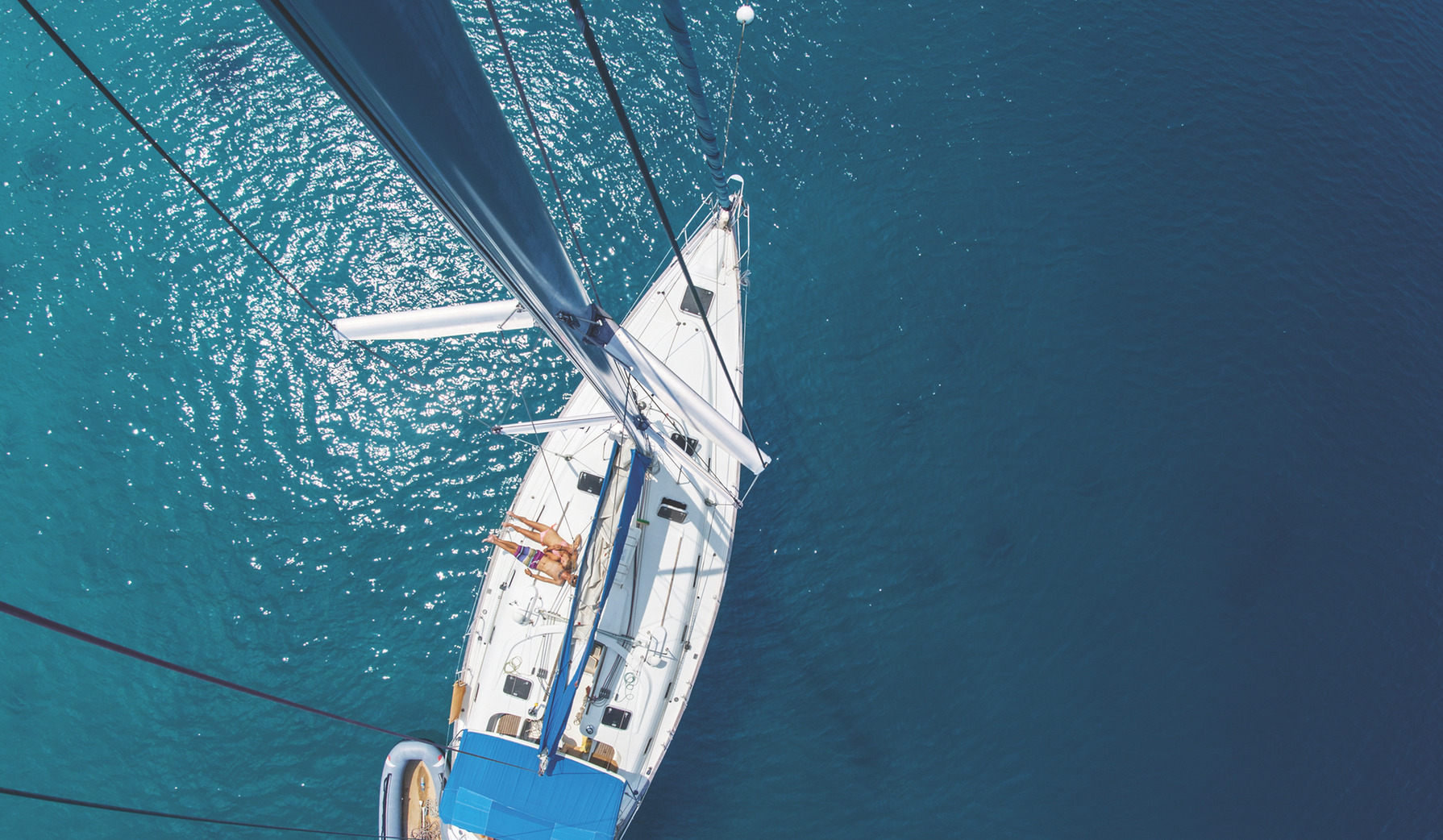 Recasens fabrics have been a favorite of awning and marine fabricators around the world for over a century and it's no secret why. Family owned and operated, our commitment to innovation and quality has never waivered, which is why we continue to lead the industry in creating superior performance fabrics. Our RECwater® line is a perfect example of how our expert craftsmanship and quality outpace the competition time and again.
Heavier, More Stable Fabric
We start by using a slightly smaller 20s 2-ply yarn and packing those yarns into a very tight weave to produce a commercial weight 9 oz. per square yard RECacri® as the base fabric of RECwater. This gives the fabric a firmer hand, fewer pin holes, better overall coverage, and better natural dimensional stability. Our competitors use an 8 oz. per square yard fabric that is typical of what's used for casual furniture construction, which is less durable and stable.
A More Durable Vinyl Coating
RECwater Is Blade Over Roller Coated. In this process, molten liquid vinyl is poured over the RECacril fabric and then drawn off to an even coating using a blade. The vinyl is then cured and heat set in a finishing range. This process allows the vinyl to soak into the fabric producing an exceptionally strong bond and adding dimensional stability, allowing it to hold its shape better as a finished product. Most of our competitors use a process called Calender Coating where a vinyl film is bonded to the fabric using heat and pressure applied with a roller. Since the coating sits on top of the fabric, the vinyl can crack or peel away over time, especially when flexed or bent.
Vertically Integrated Quality Control
At Recasens, we make the yarn, weave and coat the fabric all in house, so we have complete control over the quality of our fabric from beginning to end. Plus, by being vertically integrated, we can offer RECwater at a better value than our competitors who must source materials and complete these stages of manufacturing at different locations, losing control over the process and adding cost at each step.
Because Recasens is a family operation committed to quality and innovation, we are able to deliver the superior product on which you've come to rely at an exceptional value. No other product can compare to RECwater when it comes to its combination of beauty, durability and manageability. Contact us, or your RECwater distributor, today to learn more.