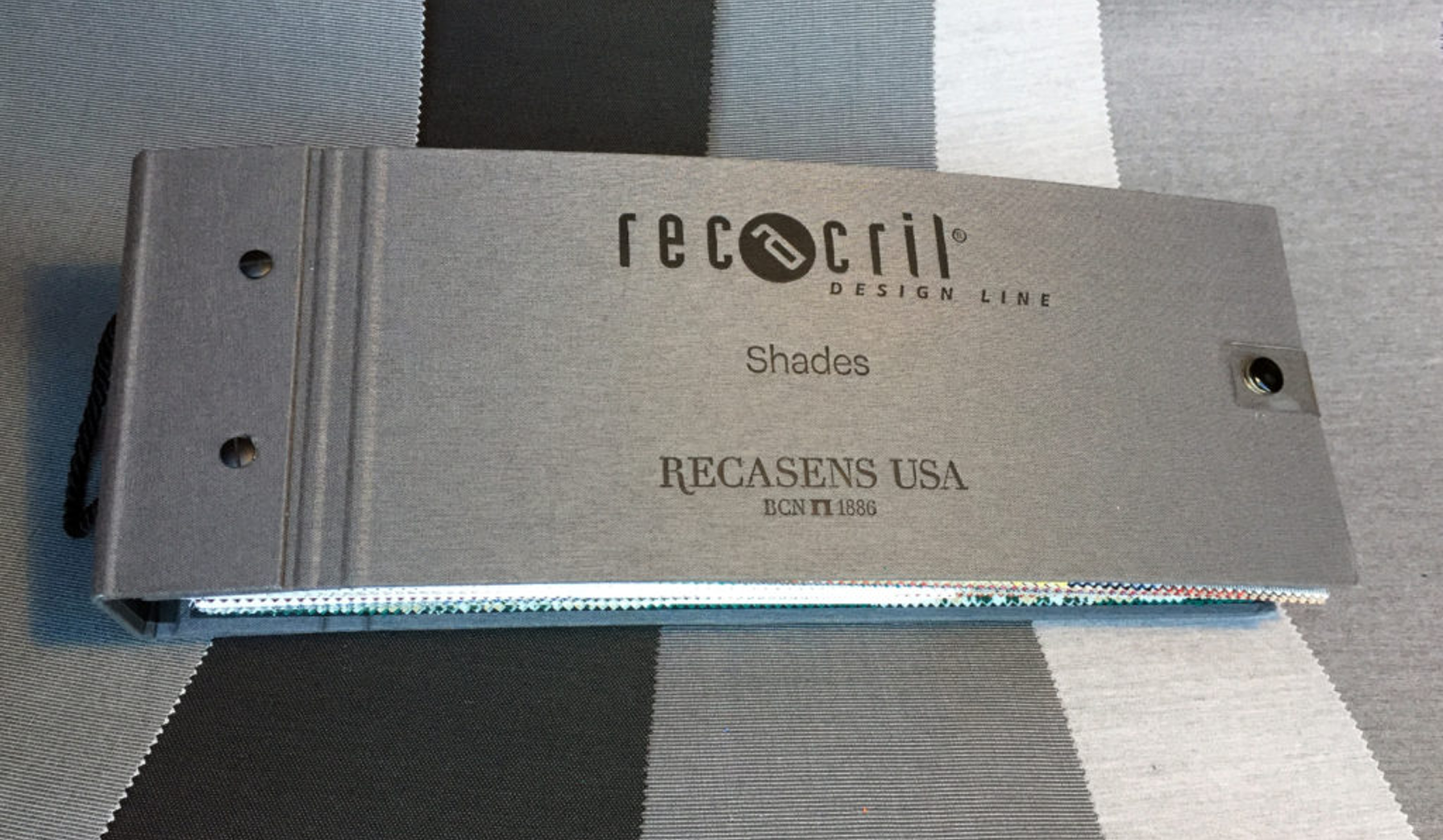 Our new RECacril® Sample Books and 60" Sample Cards are designed to help your customers better visualize their projects so you can sell more product with increased effectiveness and efficiency. Our new sample books are significantly larger than our past books and contain swatches that are much larger than those provided by many of our competitors, but that's not all. We put a lot of thought into the design of our new sample book to create a true sales tool from cover to cover, including:
A premium quality experience that begins with the very cover of the book crafted in the image of RECacril fabric.This gives your customers a close-up look at the fine texture of RECacril from the very moment you hand them the sample book.
Creating a sales tool that keeps pace with today's design trends.Stripe repeaters are bigger in today's patterns so a larger sample book is a needed to accommodate the full pattern. These larger samples make it easier for fabricators and customers to visualize the pattern and repeat making them more comfortable with making a final decision.
An easier sales and design experience.Our new sample books are organized by color families to save you and your customers time when making decisions on color and fabric choices. All fabrics are also shown in a picture of the pattern in an awning format to making visualizing the final product easier for the customer.
RECacril offers the largest stripe sample in the US market, all of which are available to preview in this sample book. Additionally, every single fabric you see in the book is stocked in the U.S. and ready for immediate shipment. For more information on RECacril or to get your Sample Book, contact us or your Recasens distributor today.