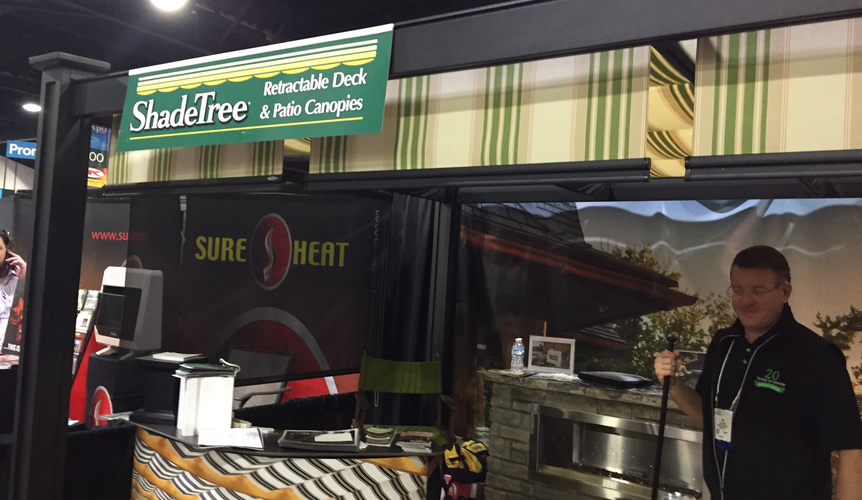 For over 100 years, Recasens has forged a proud history of innovation in the creation of high performance technical fabrics for sun protection, textile architecture, and the transportation and marine industries. Today, manufacturers, fabricators and distributors in the marine and awning industries trust Recasens to provide a wide range of premium, quality solutions for their customers, feeling secure in the knowledge that Recasens stands behind the durability and long-lasting aesthetics of their products.
A wholesale manufacturer of commercial and residential awnings for over 40 years, Globe Canvas prides itself in creating 'awnings that last longer!' So it's no wonder, when they chose the new RECacril® collection as their own 'House Brand.' To support their marketing efforts, Recasens created custom fabric sample books to help the sales staff market their new house brand through its dealer network.
ShadeTree Canopies has been manufacturing quality retractable canopies for residential and commercial applications for over 20 years. RECacril is a preferred fabric used in the manufacture of their canopies and retractable pergolas, and is widely featured in their print advertising campaigns in consumer magazines for its durability and aesthetic appeal.
Whether it's building a top-quality product or providing superior marketing support, Recasens has proven time and again that it's a trusted partner in the marine and outdoor fabric industry. These manufacturers and fabricators are just a few of the many that have come to rely on Recasens for quality construction and innovative design. Contact us today to find out how we can support your business.