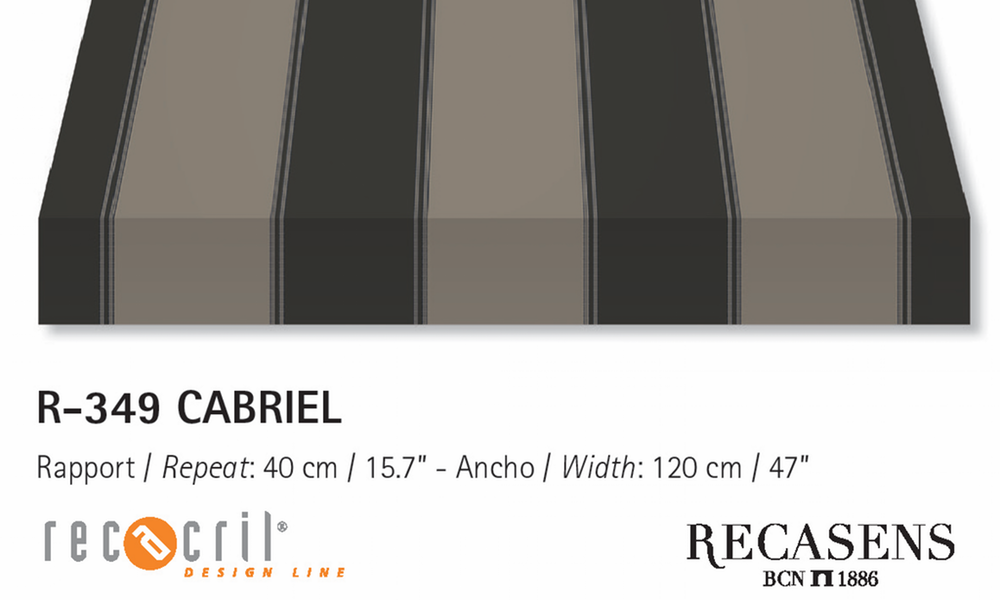 With Spring just around the corner, awning orders are coming in and fabricators across the country are looking for the latest patterns to offer their customers. We've been showcasing our 2018 RECacril® Collection at numerous industry shows over the past several months and awning fabricators have been going crazy over our new stripe designs.
The most popular designs with awning manufacturers this year are our Cabriel R349 and Arga R351. Both neutral shades, Cabriel is a bold design of charcoal grey, beige and black stripes, while Arga is subtle golden caramel with fine, barely discernible stripes. Both fabrics are made using our proprietary Infinity Process, offering the exceptional repellency to water and dirt and the superior dimensional stability for which RECacril is known.
These, as well as all our new patterns and colors, are available for immediate order. Contact us today to place your order or to get your RECacril 2018 Sample Book.