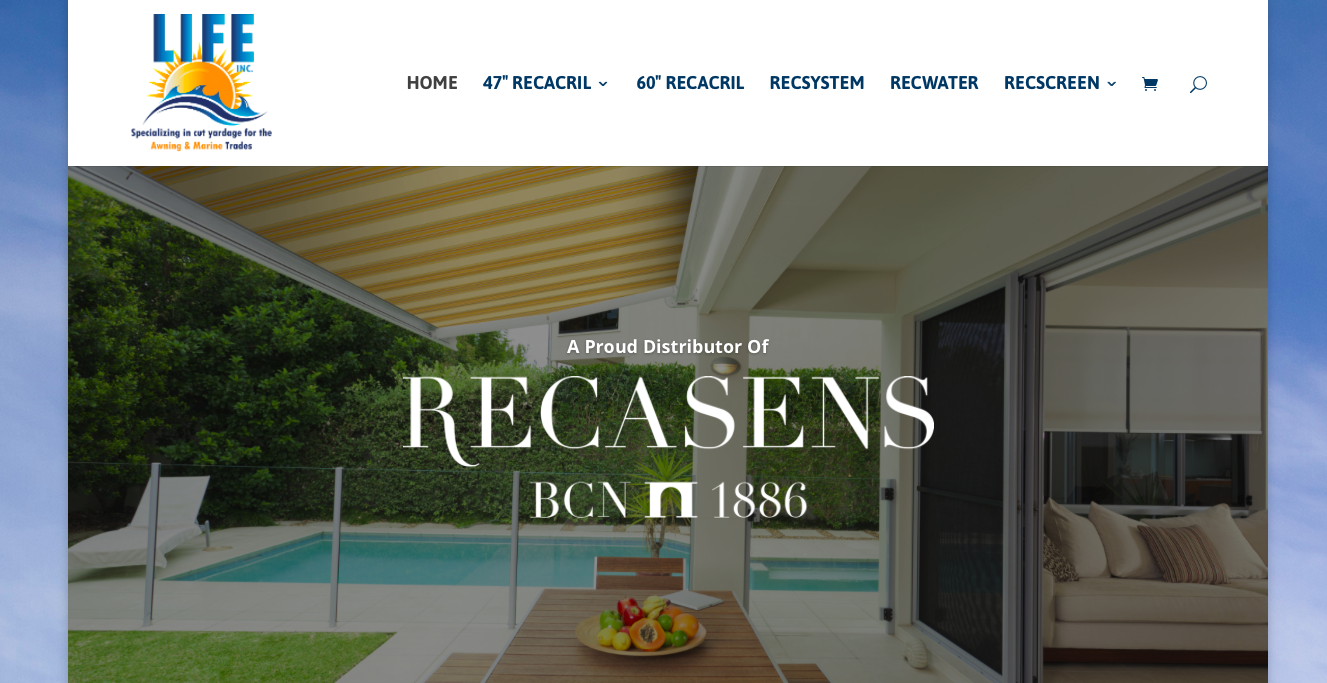 L.I.F.E. to carry full line of Recasens fabrics and distribute throughout the Northeast and Midwest regions
Recasens USA is pleased to announce a new distribution relationship with Laurel Industrial Fabric Enterprises Inc. (L.I.F.E.). This new partnership will provide greater access to the full line of Recasens fabrics for awning and marine fabricators located throughout the Midwest and Northeast regions of the United States.
A young and enthusiastic company committed to the awning industry, L.I.F.E. has worked from the beginning to understand the daily hurdles of the industry and work with its customers to solve some of the industry's biggest challenges. L.I.F.E. was created in 2001 when the Schmieler family made an investment in a local awning company, Awnings By Shuster and eventually renamed it Laurel Industrial Fabric Enterprises Inc. (L.I.F.E.). Over the years, the company sought out new opportunities to expand and add innovations to meet the needs of its customers.
"Our new partnership with Recasens will provide our customers with access to the Recasens high quality fabric product line," says L.I.F.E. Owner, Greg Schmieler. "We are so pleased to be able to provide these outstanding products, at competitive prices, backed by our superior service and technical support."
L.I.F.E. will carry the full range of Recasens fabrics including RECacril, RECwater, RECsystem and RECscreen. For more information, visit the company's website at www.lifeincproducts.com.