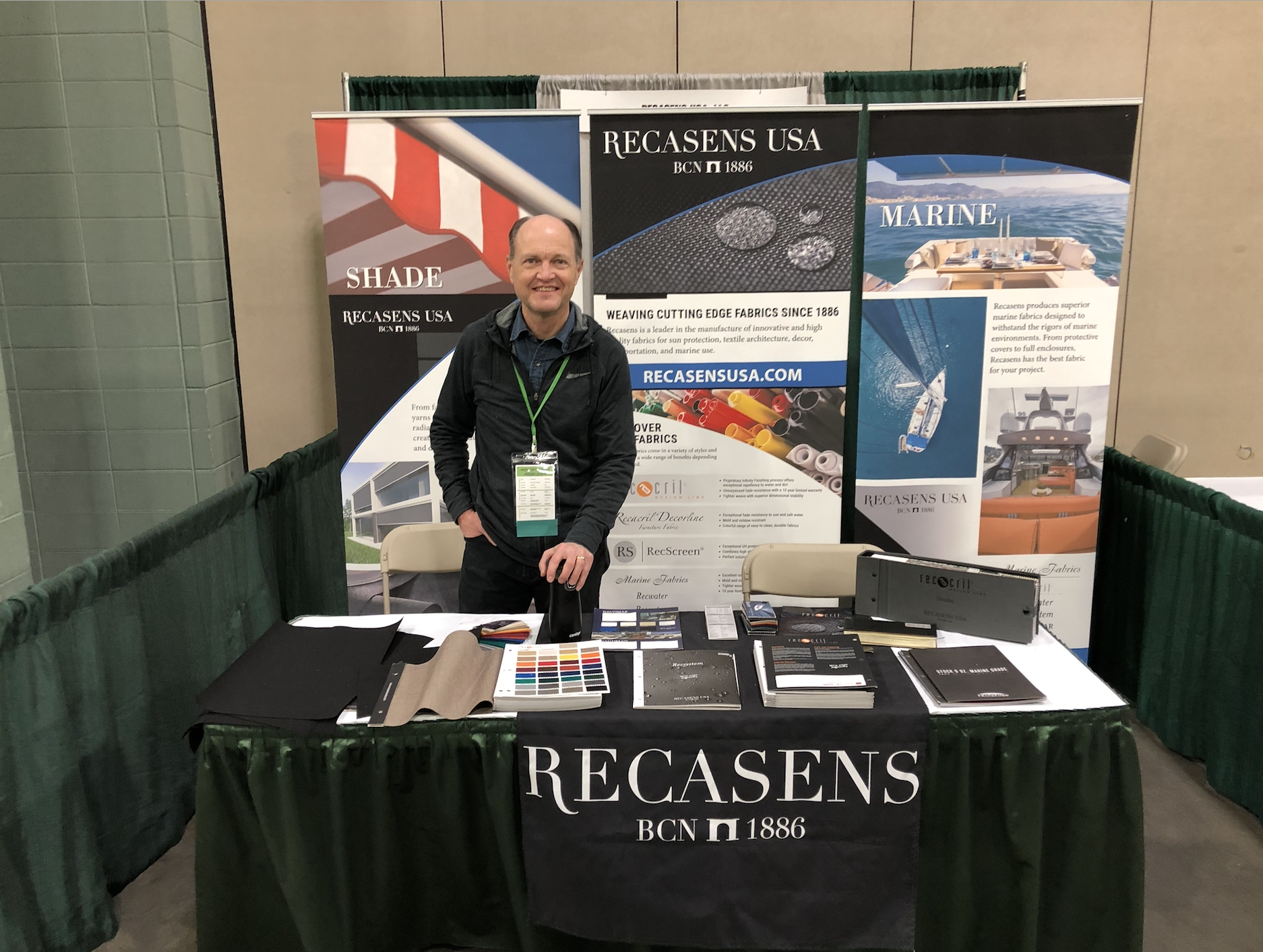 To kick off the new year and new decade, Recasens USA hit the road exhibiting at multiple major trade events across the country, showcasing its latest fabrics and connecting with its ever growing network of distributors, fabricators and OEM partners.
"We've seen outstanding growth in the US over the past several years," states National Sales Manager, Doug Dubay. "Thanks to our growing network of partners, this is just the beginning. Recasens is becoming a major force in the marine and awning industry. I can't wait to see where the future takes us."
First up was the Marine Fabricators Conference in Daytona Beach, FL. This three-day event was full of top-notch educational and networking opportunities targeted to marine industry professionals and, per usual, the event did not disappoint. One of our favorite sessions of the event was from Clint Halladay of Sewlong Custom Covers, where he discussed the importance of establishing standards for the fabrication and installation of custom covers and dodgers.
Next, we traveled north to Rhode Island for the North East Canvas Products Association Annual Expo. 2020 marks the Association's 100th year of operation, which it celebrated in grand style with the event theme of "Then and Now." Highlights included a museum of memorabilia and artifacts on loan from members as well as a grand gala celebration in addition to the traditional and ever popular educational and hands-on learning experiences.
February has us returning to the Chesapeake Marine Canvas Fabricators Association Convention. Happening February 21-23 in historic Philadelphia, we're especially excited to be returning to this event just in time to experience the Shop Tour hosted by our talented partners and fabricators, Globe Canvas Products and Humphry's Cover Sports.
In March, we'll be headed to sunny California for the Western Canvas Products Association 2020 Expo. Fabricators, don't miss out on the FREE Fabricator Market Day! We look forward to seeing you there!