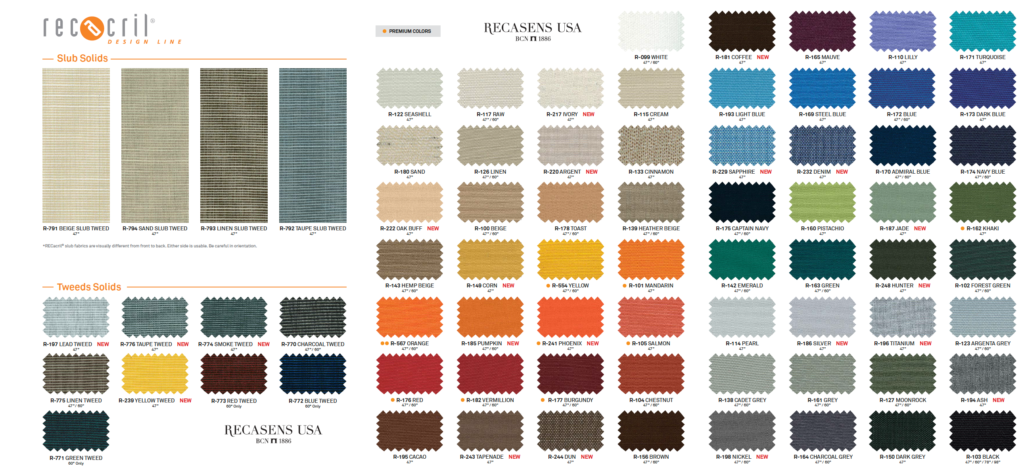 We are proud to announce the release of the 2018 RECacril® Collection of high performance fabrics. Our 2018 line features a wide range of highly fashionable new colors and patterns that are in very high demand with both residential and commercial consumers. Both beautiful and durable, RECacril is suitable for indoor and outdoor use and is exceptionally resistant to high-salinity environments, making it popular for marine applications as well.
Made from fade resistant solution-dyed acrylic fibers, RECacril has fewer flaws, better stability and sold at a highly competitive price point, making RECacril a top value for fabricators worldwide. Our proprietary Infinity Process offers exceptional repellency to water and dirt and superior dimensional stability that resists both sagging and frilling. RECACril is woven with care to maintain its aesthetic beauty and functionality for many years longer than the competition.
The 2018 RECacril Collection is available for order now. Contact us today to receive your 2018 sample book.