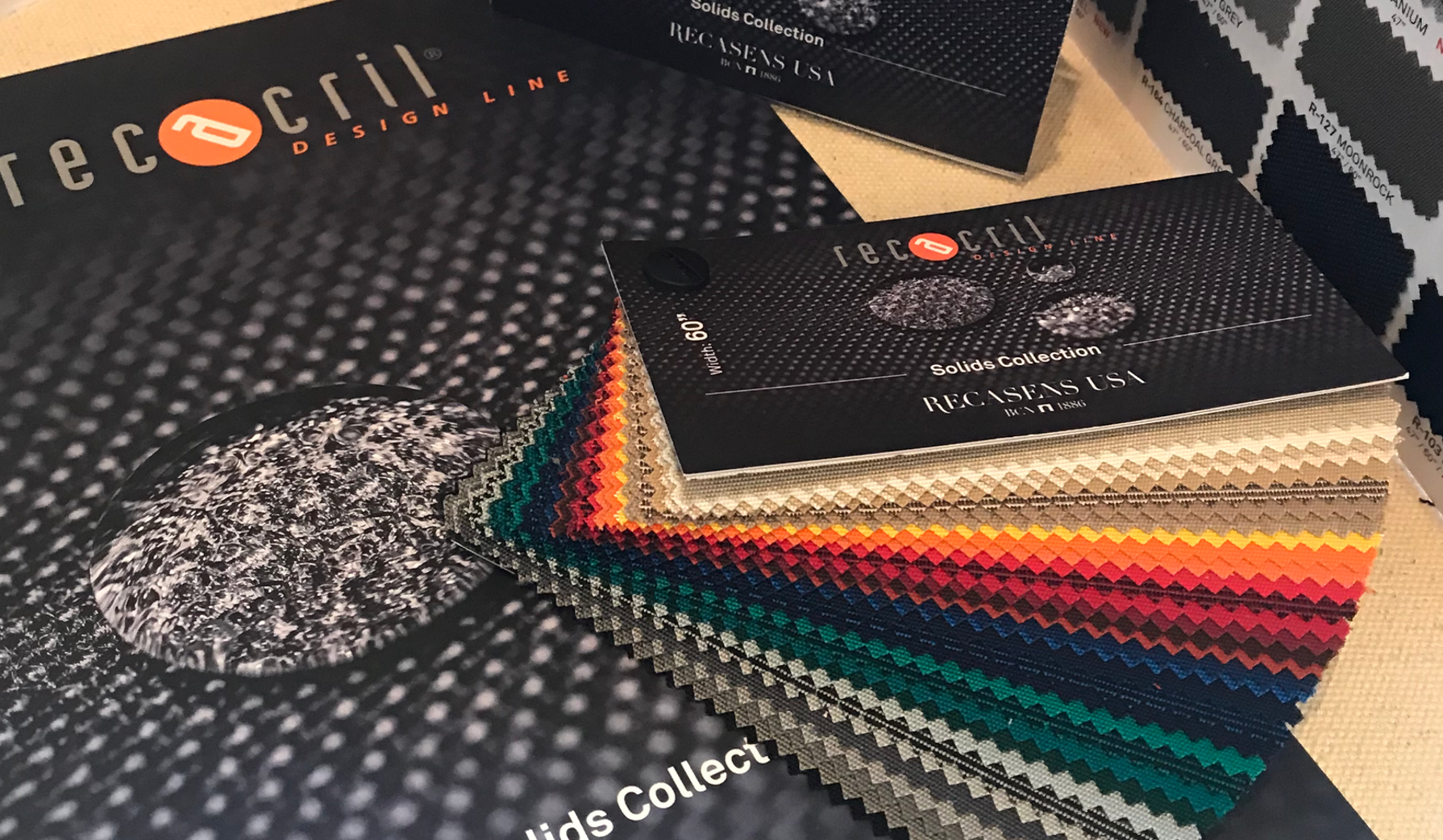 The RECacril® 60" Collection Stack Book is one of our most popular sales tools, especially with reps who spend a lot of time on site with clients. Just ask Chris Nash of Vaughan's Fabric & Supply:
"The Stack Book is a great alternative to the bulk of a standard sample book. It's small enough to slip in your pocket and take on location to easily compare colors for customer projects," says Nash. "The swatches are big enough to give a customer a proper idea of the fabric that will be used in their project, and I find that the way this book fans out like a deck of cards is perfect for viewing options side-by-side without having to flip back and forth between swatches. The Stack Book is the perfect fabric color reference for busy sales reps and design consultants."
Measuring just 2.5" x 5", the RECacril 60" Collection Stack Book is constructed as a pivoting fan so that each swatch can be viewed individually or side-by-side for color comparisons against each other and/or a customer's decor. Each swatch is also large enough to allow for easy feel and viewing of its density and tightness of weave. The book features a convenient index of all colors for easy reference.
The Recasens Stack Book includes samples of our full range of 60" RECacril fabrics. To add it to your collection of RECacril sales tools, please contact your Recasens distributor or Doug Dubay.