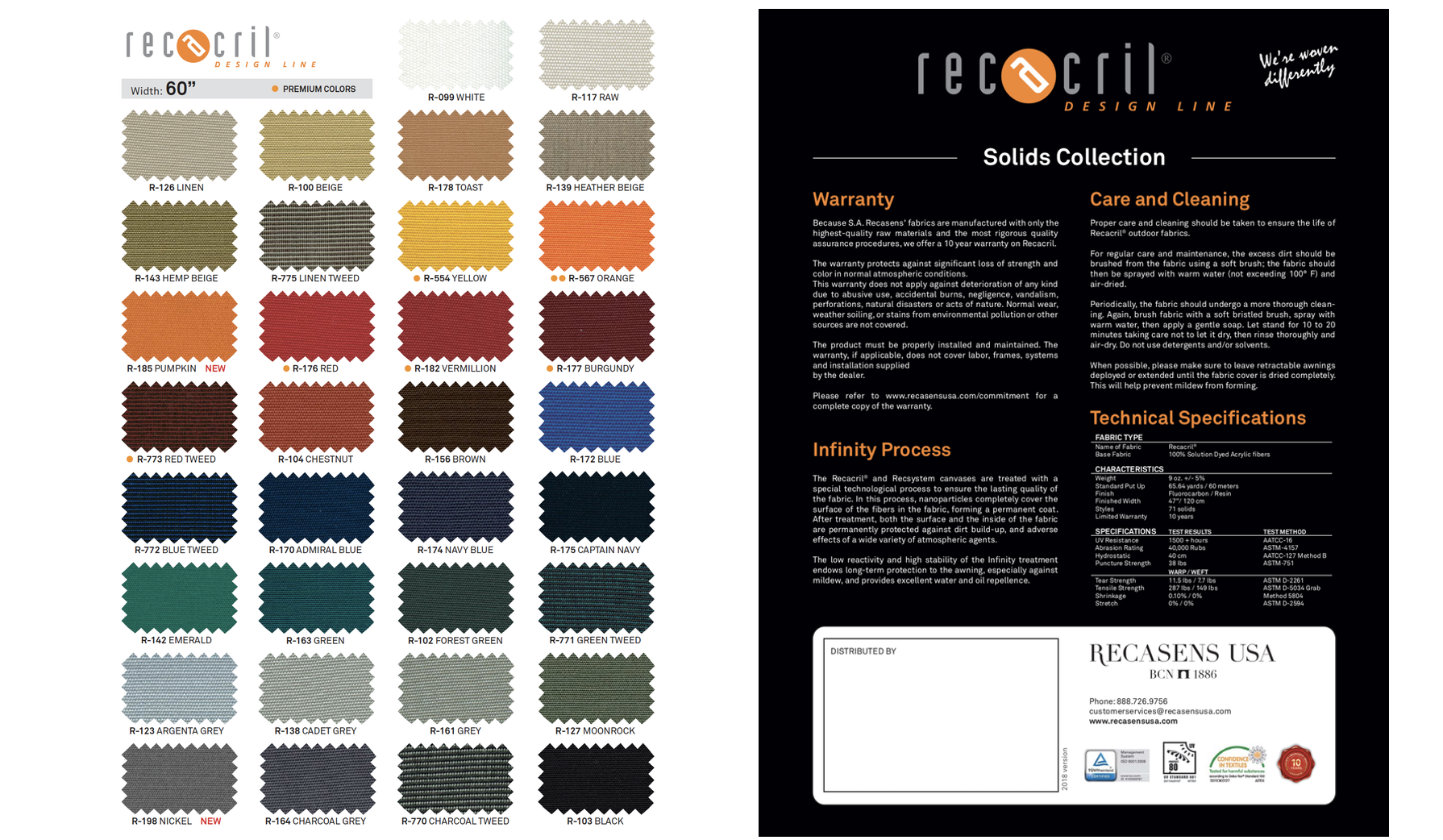 RECacril® is not only the preferred fabric of marine and awning fabricators worldwide because of its unmatched combination of beauty, durability and stability, but also because of its ease of use. Our RECacril Collection is offered in a 60" width which is significantly larger than the standard 47" width.This means less cutting, stitching and time spent during the fabrication process and results in a stronger, more beautiful structure for your customer.
And unlike our competitors' fabrics, RECacril is more stable and doesn't continue to stretch once it is fastened to the fixed frame of the final structure. That means RECacril maintains its shape and integrity through all conditions for a beautiful, durable structure you can rely on for many years to come.
As durable as it is beautiful, RECacril is ideal for bimini tops and enclosures, dodgers and flybridges as well as both commercial and residential fixed and retractable awnings. Recasens now offers sample cards for our 60" fabrics to help with evaluating the best choices for your project. These extra large sample cards are ideal for showing the full beauty of our fabrics and providing your customers with the best vision of their finished project.
Contact us, or your Recasens distributor, today for more information about our 60" fabrics and how they can help make your next project the best and most beautiful it can be.