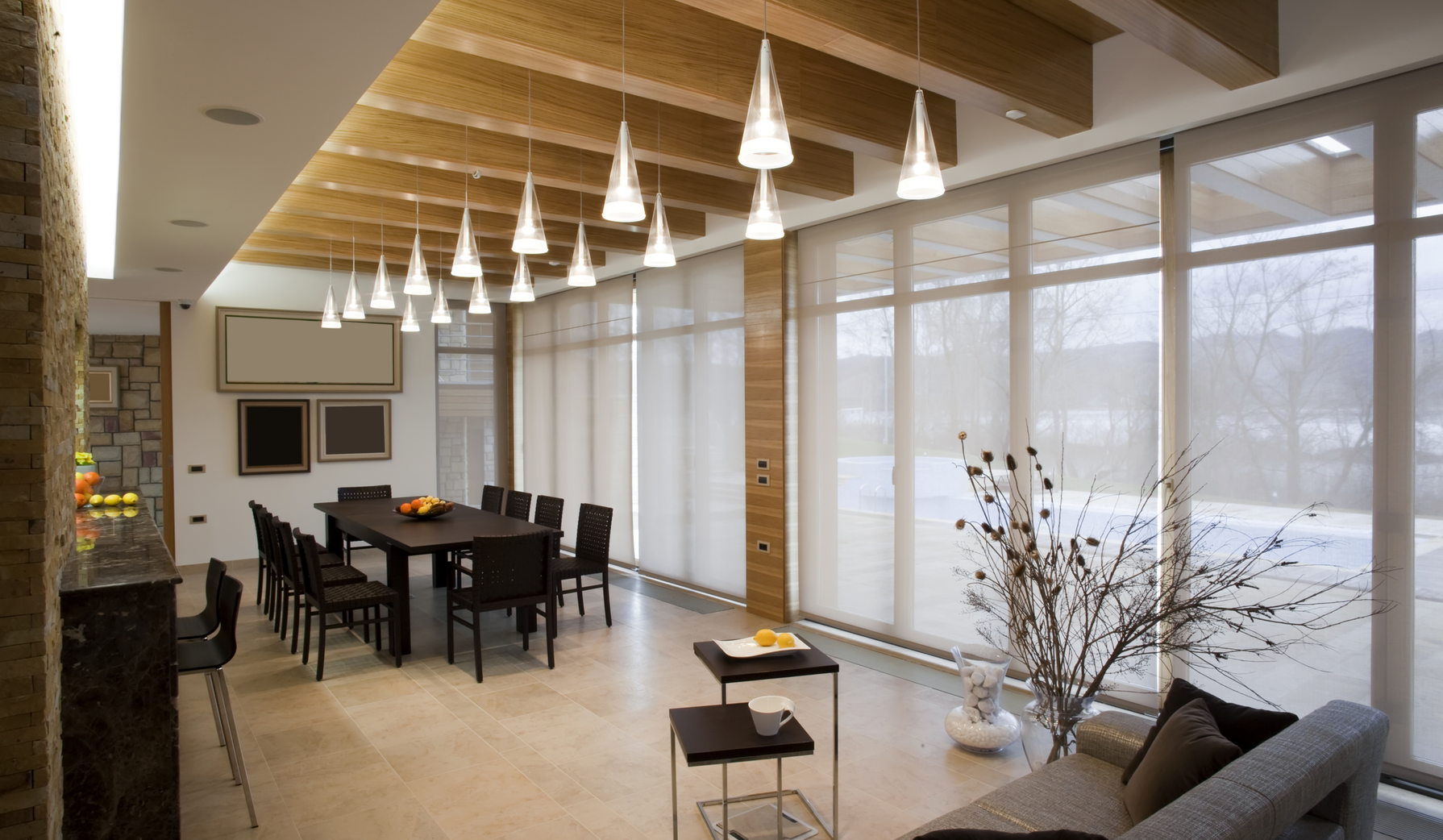 RECscreen® 6000P is finally here, and we're pretty excited!  Warps and wefts of different colors are woven with thick yarns into a beautiful two-sided twill weave pattern that gives RECscreen 6000P a beautiful aesthetic and strength. With a 97% shade factor and an average openness factor of 3%, it allows air permeability while blocking both heat and UV A/B rays from the sun, improving room ventilation and thermal stability as well as reducing energy consumption year round. Diagonal ribs increase the fabric strength, giving it great dimensional stability even under high tension. A strong and durable fabric, RECscreen 6000P is suitable for interior and exterior use, including  solar screens, awnings, and large zipper side retention screens. And like all our products, Recasens stands behind the quality construction of RECscreen 6000P with a 10-year limited warranty.
RECscreen fabrics are made using PVC-coated, high-tenacity polyester yarns. The flexibility and cylindrical shape of polyester yarn gives it significant advantages over other traditional materials like fiberglass, including making it easier to open, close and fold retractable blinds or awnings without damaging the fabric.
Advantages of RECscreen yarns
All RECscreen fabrics are made of high-tenacity polyester yarns which offer significant advantages over the more commonly used fiberglass yarn:
Polyester yarn is more flexible than fiberglass yarn. Polyester screen yarns have a higher resistance to bending and torsion than fiberglass screen yarns making polyester screen fabric more resistant to breakage due to fatigue

, folding or creasing

.

High-tenacity polyester yarn ensures a perfect cohesion of the PVC finish. Unlike fiberglass and PVC, PVC and polyester share similar elastic and temperature behavior properties and create clean core cuts that do not fray or fringe regardless of the cutting process.

Because the yarn does not fray or fringe, the edges do not need taping or finishing, saving time and money.

High quality polyester and PVC pigments don't fade or break down when exposed to continuous sunlight and offer unsurpassed dimensional stability for demanding applications like retractable zipper screens. (Color fastness factor 7-8, UNE ISO 105 B02).

Free from glass fiber, lead and other toxic heavy materials commonly used, our polyester yarns are odor free.
Sample cards of RECscreen 6000P will be available by the end of December. If you'd like to learn more about RECscreen 6000P, please contact us today!